It's not easy being green, especially when you're fake!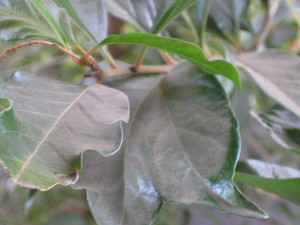 Please know that I'm not saying your should NEVER use artificial plants in a hotel environment.  There are many beautiful and realistic artificial plant and tree products in the market that have been successfully used in hotel projects around the world.  I myself have designed and implemented several artificial plants and trees in many of my projects. 
The caveat with using artificial landscaping is that the hotel property may feel that this will not require a horticulture maintenance contract and that these plants/trees can be self-sufficient.  While not needing any trimming or watering, what they do need is cleaning on a regular basis to avoid turning them into giant dust collectors.  What's the point of bringing the outside in when it starts to look like a lint trap? 
The whole purpose of having plants in an interior environment is to assist in cleaning and purifying the air, as well as to add a natural aesthetic touch to any space.  But when you're creating a magnet for dust, germs, and other contaminants, it sort of defeats the original purpose.
Regular cleaning and dusting with either damp cloths or air pressure cleaners will need to be a part of the hotel maintenance schedule to avoid build-ups.  Make sure that as a designer you discuss the commitment with the hotel property before inheriting them with a 200-lb dust bunny to take care of!