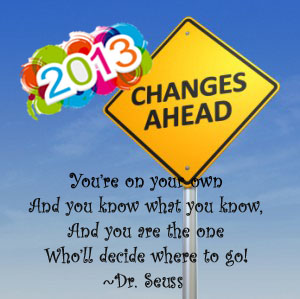 As 2012 draws to an end, I have taken this time to collect my thoughts and add some reflections to this past year and share these with everyone (or anyone who would like to read!).  While times have been rough across the board in the design, architecture, and hospitality industries alike, it has also been a year full of hope, opportunities, and great possibilities!
This past year I have personally gone through many evolutions and changes.  Leaving the hustle and bustle of New York City was a difficult yet necessary step in my life, both professionally and personally.  Many days I felt like a Charles Dickens novel, "It was the best of times, it was the worst of times….".  But in the end, after many nights of introspection, and with the invaluable support of friends, family, and many mentors in the industry, I made the monumental decision of launching out on my own and starting my own business.
With over 19 years of experience both in Design and in the Hospitality industry, I felt that my talent and expertise would be best suited to working directly with clients and owners, and the support and encouragement I have received has been overwhelmingly positive! Starting out on your own always has its challenges, but the opportunities and rewards easily make the effort worth fighting for.  "MAD Hospitality Studio" is an apropos name on most days, since there are times I truly feel I was crazy to go this route!  But then I focus on what the "MAD" stands for and I realize that it's my name, "Michelle Acevedo Designs", and that is the motivation that makes me push forward and keep working towards success.
"For Success, attitude is equally as important as ability"~ Harry F. Banks. 
Truer words have not been written.  I have learned a valuable lesson in having a positive attitude throughout this year, even when sometimes it seemed I was fighting uphill battles with no end in sight. Staying positive has been the conductor in opening windows and doors into opportunity for me and for that I am grateful. As we look forward to the next year, I am positive it will lead to many great ventures in the days, months, and years to come!
So I leave you with this simple thought:
"Every success is built on the ability to do better than good enough."~Anonymous
I truly wish each and every one of you a happy, healthy, prosperous and SUCCESSFUL New Year! Happy 2013!
Michelle Acevedo